FEATURES: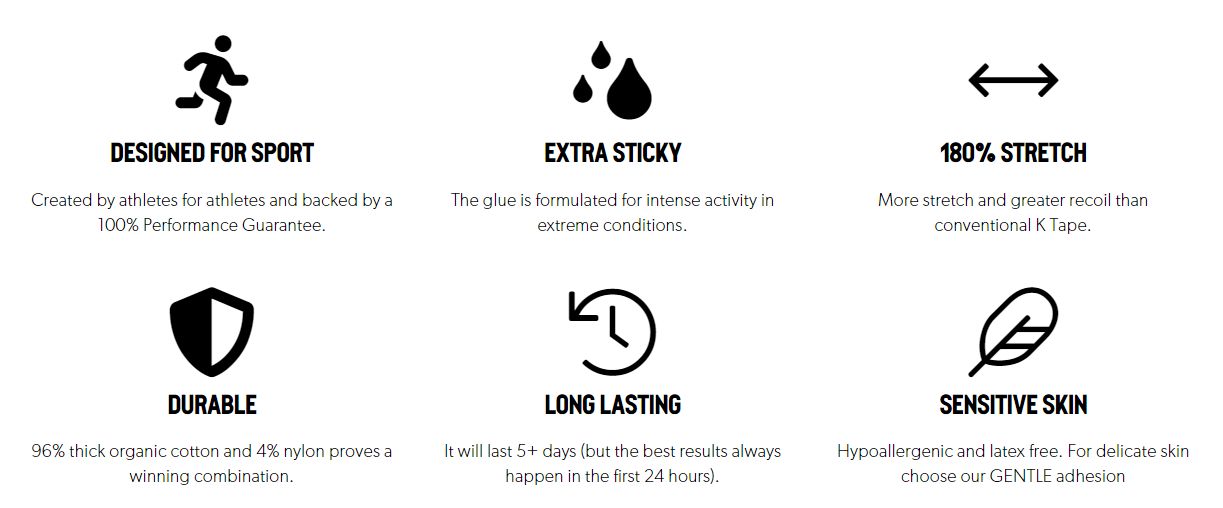 WHY WEAR K TAPE?
Help recovery: From ankle sprains to muscle strains, K TAPE can help. Get your rehab right and it can lend a helping hand. Easing pain and increasing blood flow.
Light Support: When you don't want to excessively restrict movement but need light support and a gentle reminder, K TAPE is a flexible and comfortable choice.
Flexible protection: K TAPE can be used to provide an extra barrier of protection. It can remind your body to keep position and also act as a protective second skin when needed.
HOW TO K TAPE
Applying K TAPE isn't complicated but it does take practice. Always seek professional advice first. Then tape up, test it and reapply if needed.