SL Women's Fit
On average, women's backs are not quite as long as men's. The SL carry system is thus slightly shorter than that of Deuter's standard rucksacks.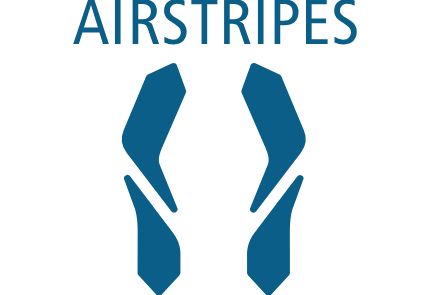 Airstripes System
A bike pack always has to sit secure and snug on your back – even on the roughest rides. Our unique Airstripes System takes care of that and offers effective ventilation. It consists of two contoured, air channeled foam profiles that are covered with a highly breathable Wide AirMesh lining. The reduced contact surface results in an optimized fresh air circulation. Also, the pack's load is kept close to the body and thus won't throw the rider off balance
Pockets on the outside
stretch pockets on the side and in the front provide additional storage space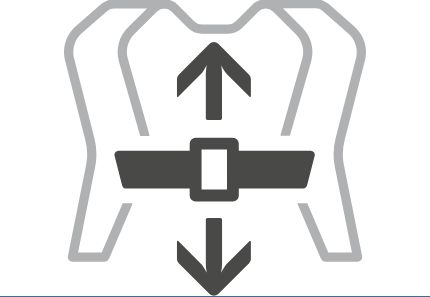 Sternum Strap
The sternum strap stabilizes the pack on the shoulders.
Valuables Pocket
special pocket on the inside of the pack to keep valuable items safe
Material ( material composition: Polyester: 55% / Polyamide: 45% )
600D PES
Made from 600 den Polyester thread and with a thick PU coating, this multi-purpose fabric is robust and lightweight. It is most suitable for backpacks, used in average conditions to keep the weight to a minimum.
AIRSTRIPES SYSTEM DAYPACK BACK SYSTEM
OUTSTANDING AIR CIRCULATION

means less sweating: Two air channeled foam strips and an air mesh cover ensure as little back contact as possible.

FITS LIKE A GLOVE

through ergonomically cut S-shape shoulder straps.

ADDITIONAL STABILITY FOR HEAVY LOADS

provides a detachable waist belt. (Step Out 22, Walker 24, Graduate)

HIGH CARRYING COMFORT

guarantees the bilaminate construction made from one soft and one firm layer of foam.